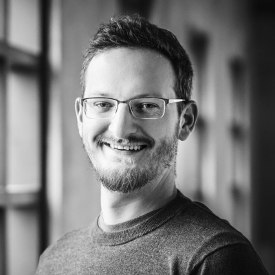 Stephan Hennion
Senior Software Engineer
---
Experienced Software Engineer currently focused on iOS design and development, firmware development on the Nordic nRF52/51 and Atmel C21 platforms, along with experience and responsibilities on the back end with Spring driven Java, database work in PostgreSQL, as well as maintenance on a custom OpenWRT fork.
Currently enrolled as a part-time student in Syracuse University's Master's of Computer Science program with projected 2020 graduation date.
I also enjoy spending time with my fiance and our dog, working on my analog synthesizer project, and preparing for our daughter arriving August 2019!
---